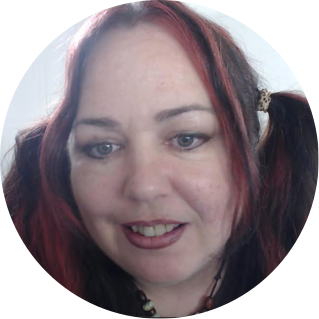 Sarah Steckler's Financial Self-Care course is for anyone who needs help budgeting their personal finances or is new to using spreadsheets like Excel. While I have used Excel before, Sarah had lots of great tips on how to use Excel better and easier, as well as basic formulas, sorting and filtering and more.
The budget sheets that Sarah has created are excellent and will help you easily set up your system month by month which is calculated for a yearly expense so you can see what you are spending on each bill at the end of the year. It easily allows you to keep track of bills, expenses and income, so you can plan in advance, and know where your money is going and when.
Sarah also added a "fun money" fund so you can set aside money for extras like splurging on yourself and self-care. The spreadsheet has different tabs for bills, expenses, credit cards, holiday savings and more. Sarah has also added a tab for extras that are not monthly occurring, like dental, medications, hair salon, car maintenance etc... so you can save for those expenses.
Another great application is the Saving Calculator so you can figure out things you want to save for and shows you how that will accumulate over time, which is great motivation. Sarah also talks about emergency funds and the importance of saving for those unknown things that can happen in life so you are prepared.
This course is fairly basic, meaning that is easy to use and understand for just about anyone. I found it very useful and inspiring, as I have a lot of problems with budgeting my money and usually just wing it month to month.
This program has helped me take control of my money and has taken the fear and anxiety out of budgeting and paying bills. It is so easy to do if you just set it up and follow through. It also makes you very mindful of your spending and where you can save more and spend less. I mean, that is pretty basic, but unfortunately, I was never taught this in school, or even by my parents (even though my Mom is excellent at budgeting), so it is a skill that many people don't have. But, it is a very important skill if you want to take control of your money and have financial freedom.
Besides the great spreadsheets, Sarah also talks about money and stress, impulsive and compulsive spending as well as establishing a financial self-care schedule. Overall great course, I found it very helpful and easy-peazy to follow and stick to. I also want to mention that I just went through bankruptcy, and had to create budgets for that. But they didn't give me a course on how to do that, or working spreadsheet and it was a crazy hassle trying to figure this out every month so I could submit it.
I really wish I had of taken this course in advance as it would have saved me days (yes, days!) of time trying to create my budgets and spending each month and figure everything out. Plus, now going forward, I want to be VERY aware of my finances so I don't ever have to go through bankruptcy again, and Sarah's method is perfect to keep me on track.
I would recommend this course to anyone who is currently struggling with budgeting and paying their bills, and who wants a simple system to track their money and become aware of their spending. Lots of content videos and worksheets. Thanks Sarah!


DominaDoll